Achieve 100% of Your Strategic Goals with Shibumi
Leading Fortune 500 companies, non-profits, and government agencies all choose Shibumi as their operating system for managing strategic initiatives and delivering measurable outcomes.
Achieve and measure value from your strategic initiatives
Manage the entire lifecycle of a strategic program in a single platform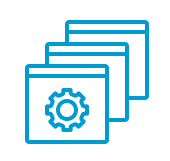 Support a wide range of program types, methodologies, and stakeholders
Govern Your Strategic Investments With Rigor and Improve ROI
70% of all strategic initiatives fail to deliver the expected outcomes due to misalignment between specific investments and the organization's strategic goals, prioritization challenges, execution challenges, or lack of unified data to demonstrate ROI. Shibumi was engineered to address these problems from its very founding over 10 years ago. In fact, it can support and improve every stage in the lifecycle of a strategic program:
Seamless Integrations with Shibumi Connect to Monitor Program Performance Automatically
Shibumi Connect plugs into 1,000+ software providers, including project management systems, financial reporting software, analytics, and BI tools. Keep working with the systems you love while Shibumi monitors programs' performance and tracks the benefits realized in-real time on your behalf. Meanwhile, the integrations will reduce administrative burden in data entry and reporting.
View common integrations and their benefits:

Slide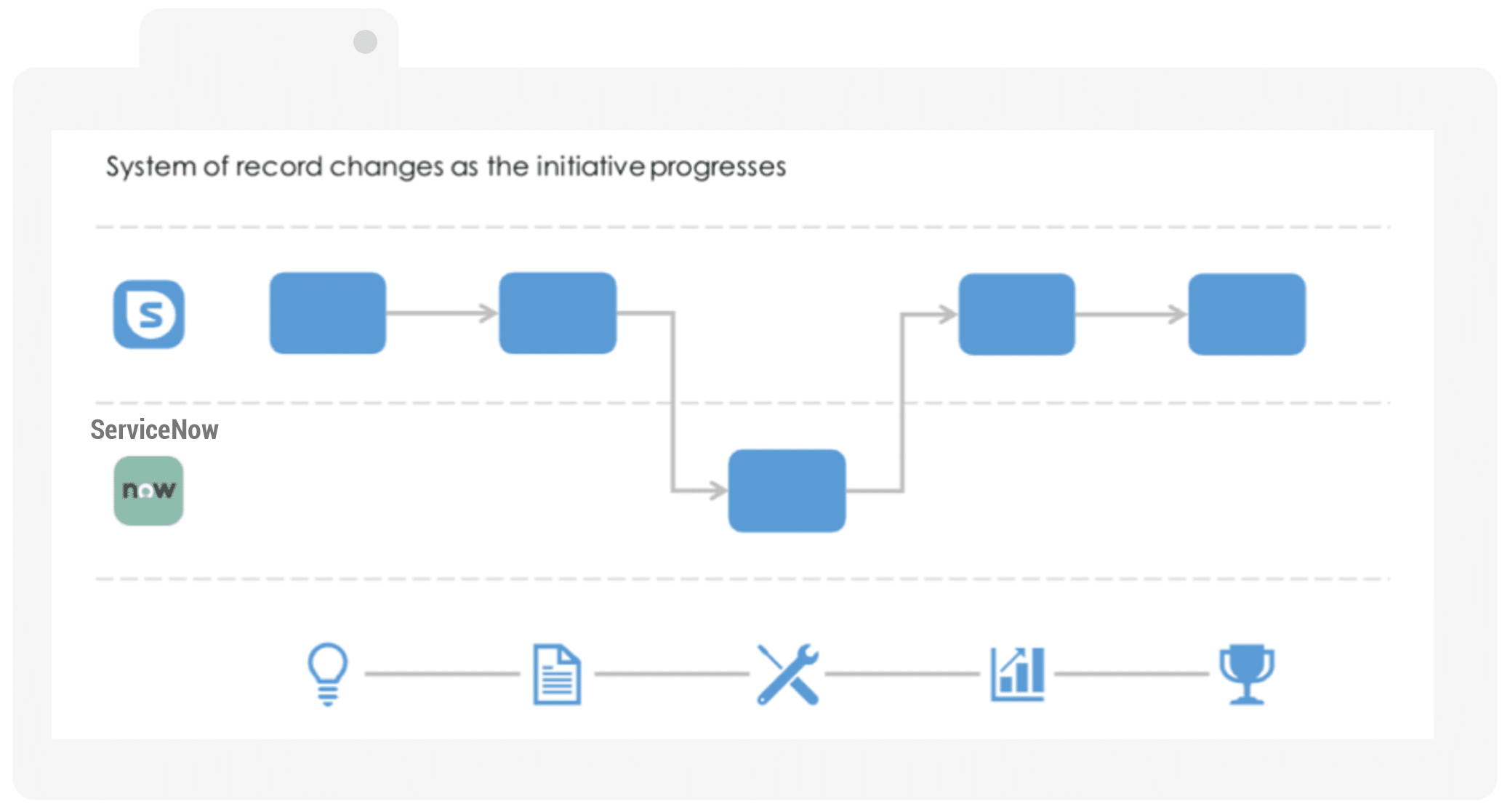 Connect Shibumi to your project management system to automatically surface milestone achievements, project delays, interdependencies across projects and portfolios, and any changes that affect cost, resources, or timelines to decision-makers
Slide
Slide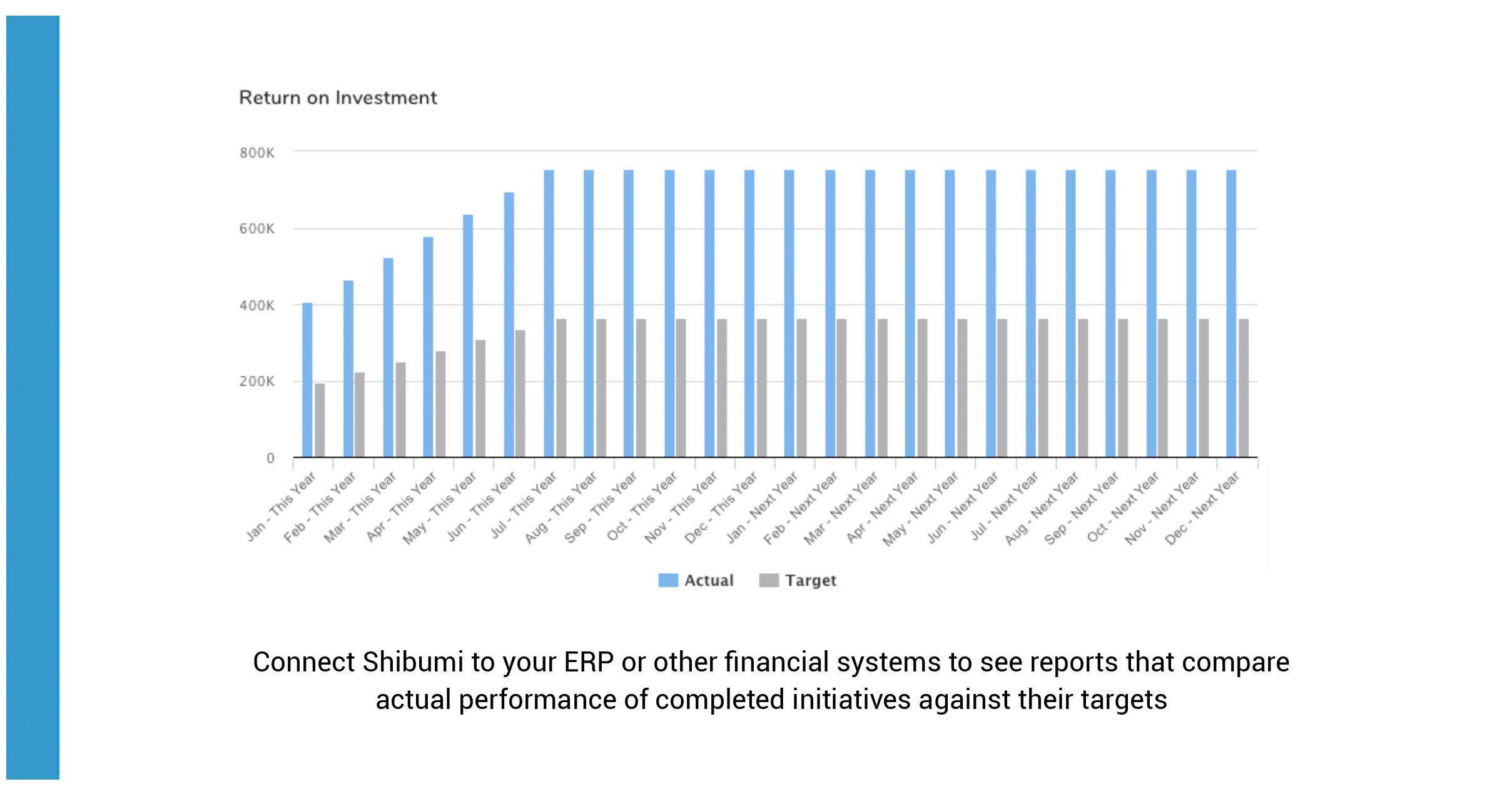 Have a Wide Range of Strategic Programs Across Your Enterprise? We've Got You Covered.

Common strategic portfolio management disciplines supported in Shibumi
Cost Transformation

Continuous Improvement

Digital Transformation

Investment Governance
Corporate Development

Sustainability/ESG

Automation/RPA

Grants Management

Common methodologies used by Shibumi customers
Kaizen

Hoshin Kanri

Total Quality Management (TQM)

Business Process Management
Because Shibumi is extremely configurable, it's frictionless to take Shibumi from a pilot all the way to enterprise-wide adoption for hundreds of strategic programs.

Slide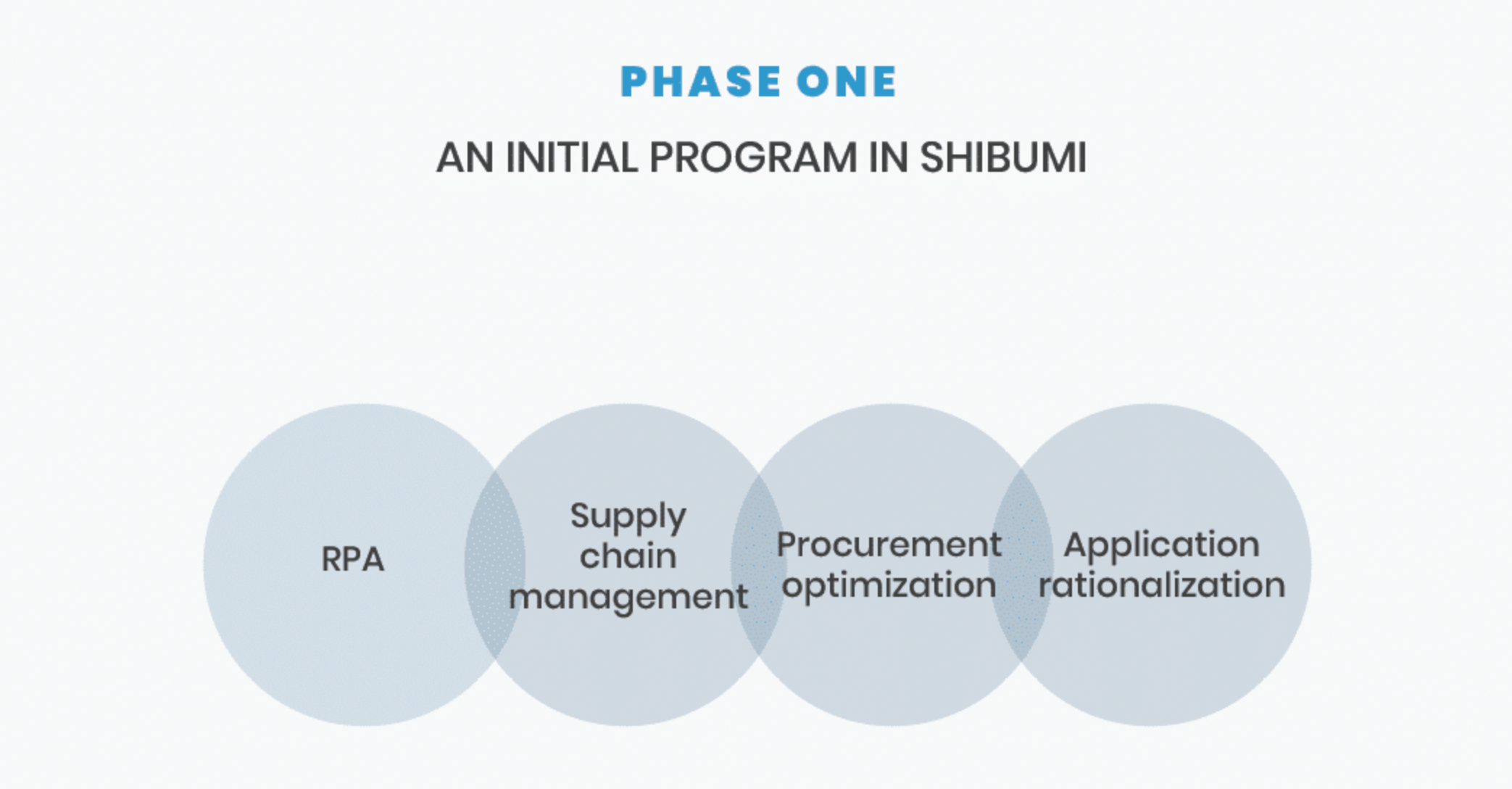 Slide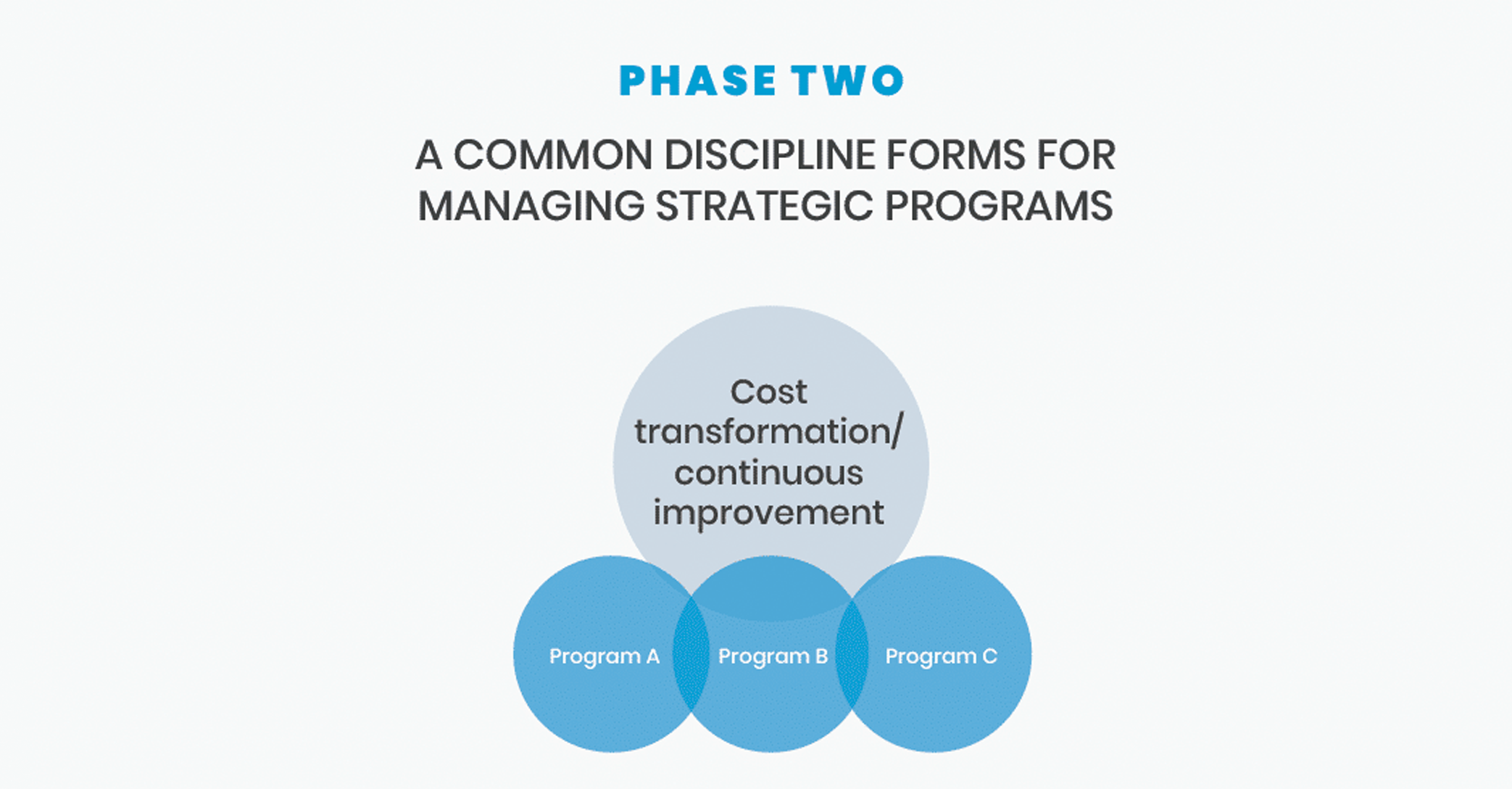 Slide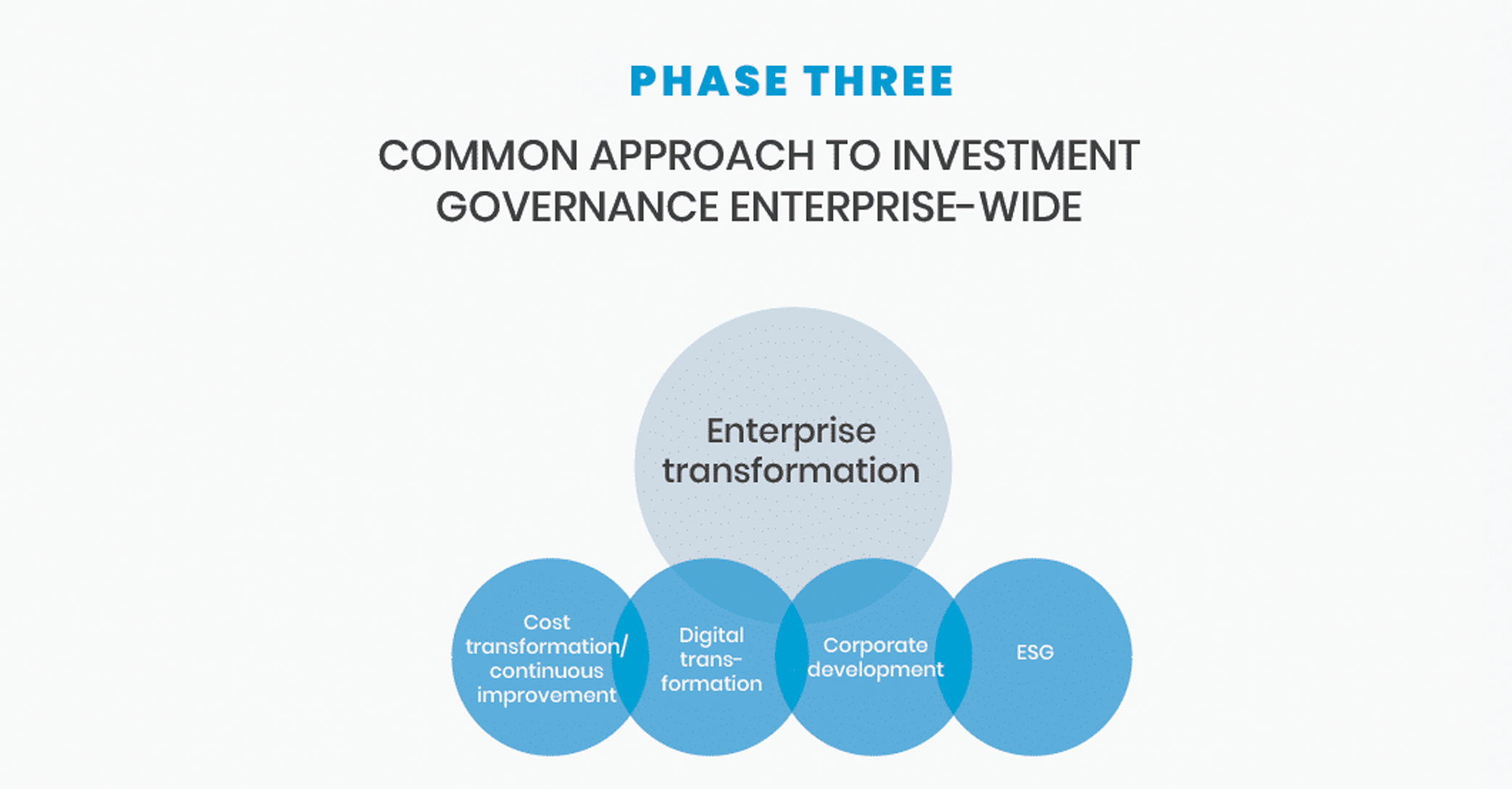 Shibumi: Advisory firms' secret weapon to managing enterprise transformation
If you work with a top-tier advisory firm, Shibumi is likely already engaged. Eight of the top ten advisory firms have digitized their consulting methodology on Shibumi, using Shibumi with clients on enterprise transformation projects.
Driving User Adoption Is Much Easier When Everyone Gets Value from the Software
Everyone involved in a strategic program can benefit from using Shibumi, from C-Suite to initiative leaders to individual contributors. Stakeholders from program managers to ELTs leverage persona-driven UI to get the right visibility to risk, progress, resourcing and value delivered.

Slide
Connect Shibumi to your project management system to automatically surface milestone achievements, project delays, interdependencies across projects and portfolios, and any changes that affect cost, resources, or timelines to decision-makers
Slide
Stand up a governance system for strategic investments. Track investments, programs, initiatives, digital products and the realization of benefits in a single view. Access data to help you drive accountability for value realization.
Slide
Set up workplans and roadmaps in an intuitive UI. Manage resources and delivery timelines. Let the software handle data-rollups and reporting on your behalf so you can focus and excel at program execution.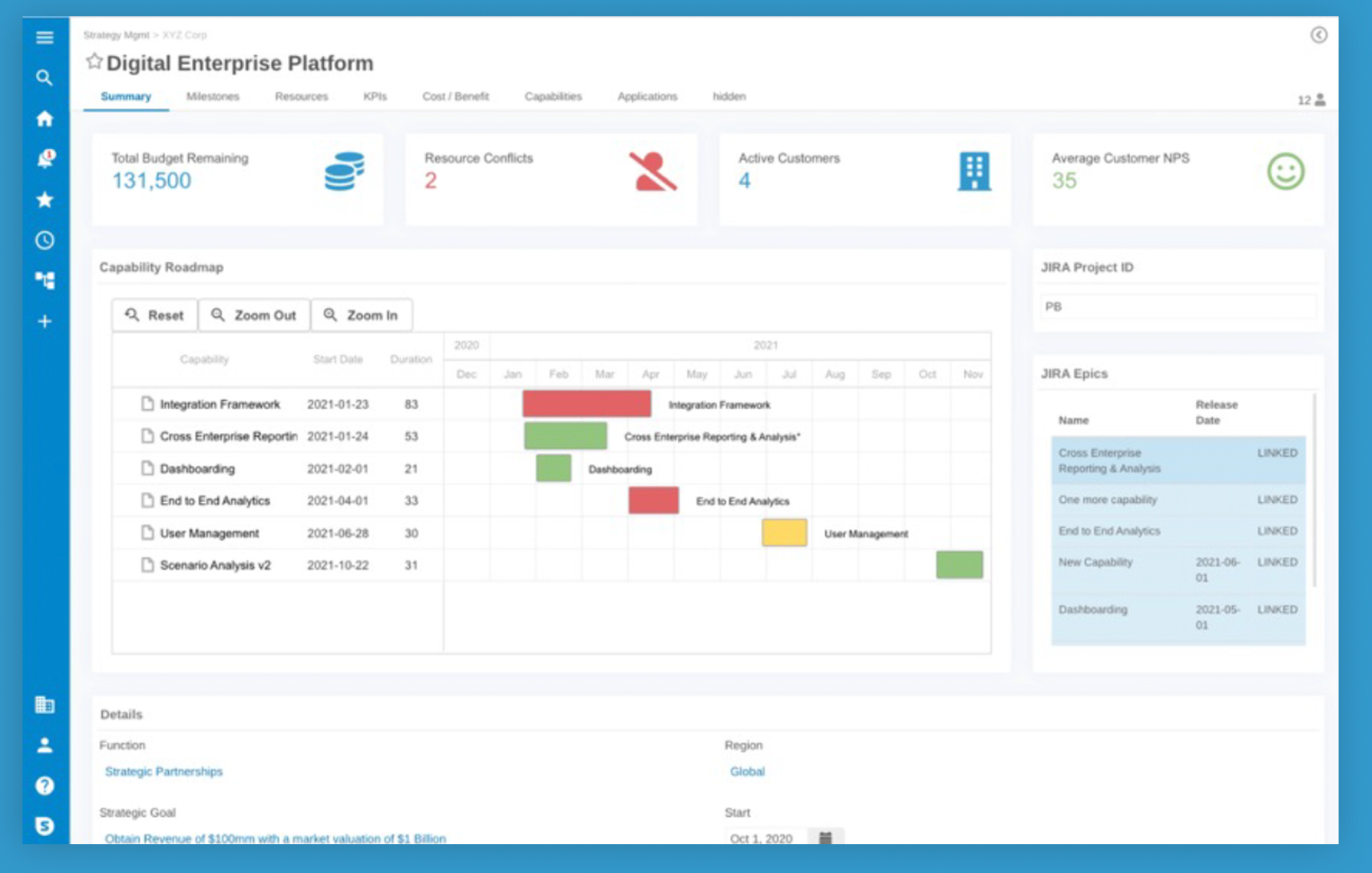 Slide
Application Administrators
Become self-sufficient in hours, not weeks or months. Learn how to use, modify, and produce intuitive templates and create your own business rules—no coding required.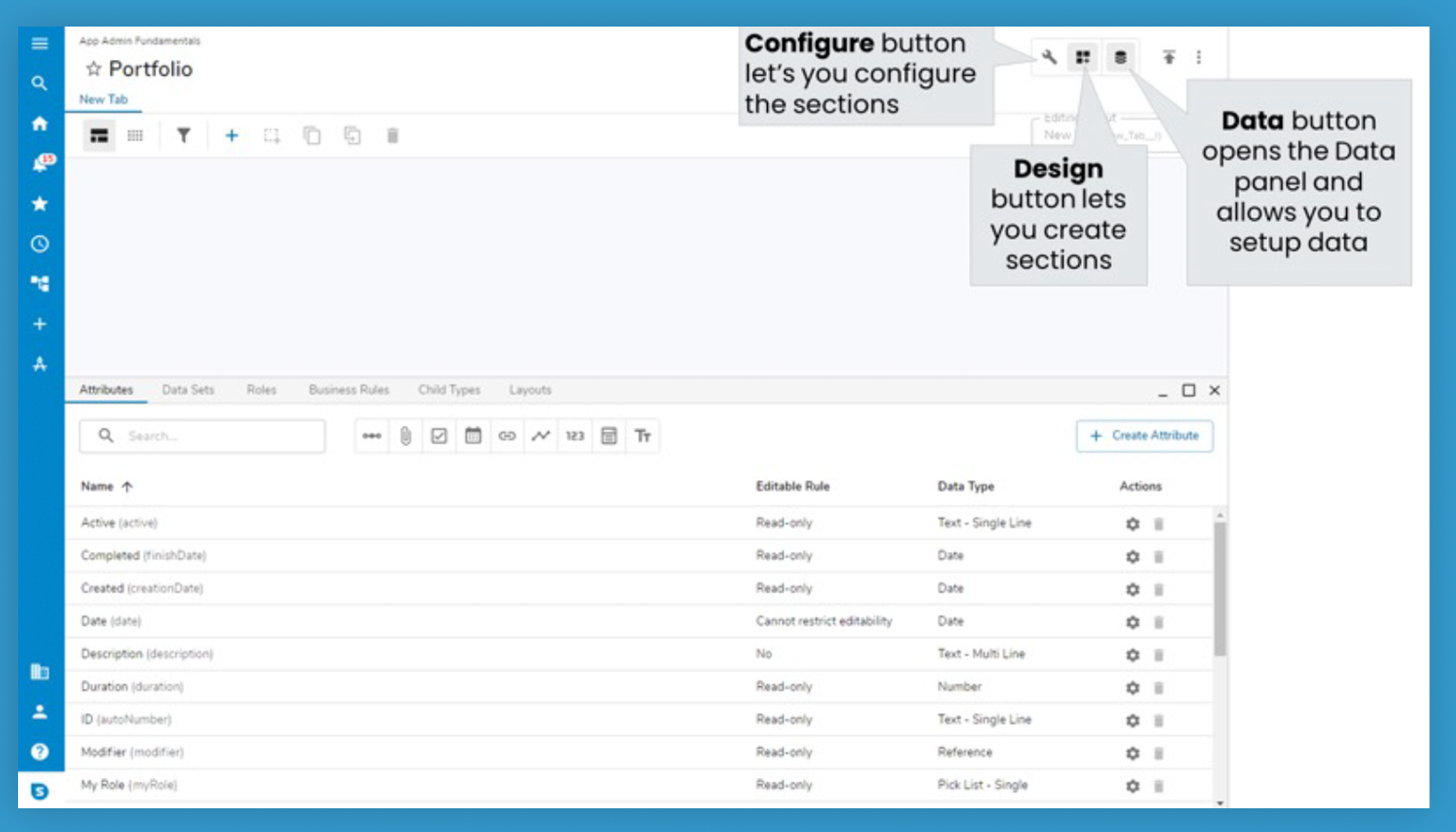 Get Up and Running in Weeks and Start Seeing Value Immediately
With Shibumi, you can start seeing value in weeks, not months or years. Lean on our proven approach to driving quick time-to-value:
Leverage Shibumi's pre-built templates and modules for a quick start
Avoid lengthy custom development cycles by using the intuitive Shibumi no-code platform
Complete last-mile configurations with support from an experienced Shibumi Solution Consultant
Drive solution self-sufficiency and autonomy through resources for app administrators such as 1:1 trainings, on-demand sessions, and virtual resources
Optimize your solution continuously with the help of an experienced Shibumi team at your side so your solution is always in tune with your organizational objectives
Lean on our Experience to Help You Drive Transformation in Your Enterprise
Driving change and transformation can be daunting. Shibumi users are typically senior executives looking to foster a discipline of continuous transformation across their enterprise. Having worked with this type of customer for 10+ years, we're able to provide you with the methodology expertise and good practices that can help drive lasting change in your organization.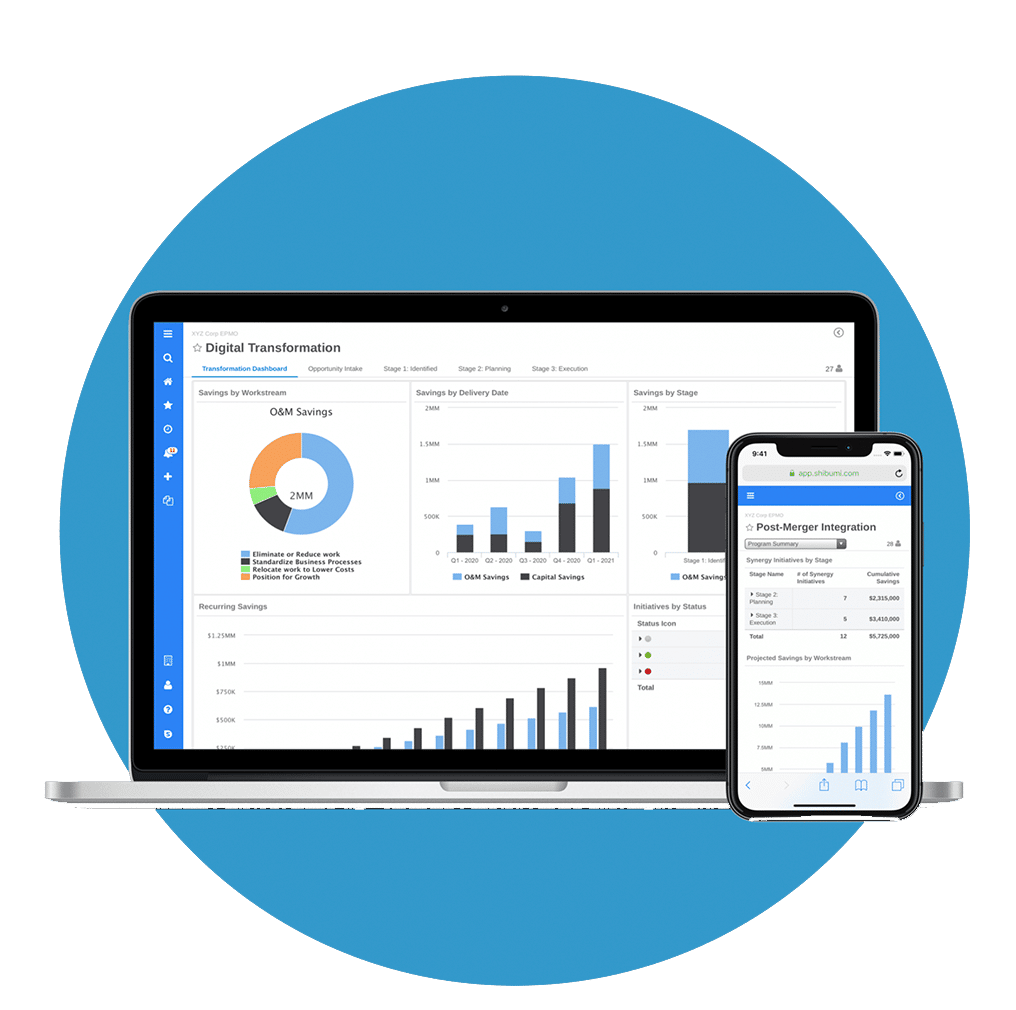 Want to see how Shibumi can help you increase success rate for your strategic programs?