Shibumi Helps Enterprise Project Management Offices Capture the True Value of Organization-wide Projects
Maximize returns from your portfolio with a single software platform that handles governance, resource management, work planning, reporting, and more.
Shibumi Helps Enterprise Project Management Office Leaders
Maintain governance for the portfolio and ensure that all initiatives and projects align with business goals and deliver expected results.
Manage and monitor performance
Understand the health of any program or project in your organization in real time and use data to determine if an intervention is needed.
Measure Business Benefits
Deliver more insightful reports of project performance and benefits to business leaders and significantly reduce manual work.
What EPMO Leaders Can Do with Shibumi
Define Key Outcomes and Metrics
Working in Shibumi helps everyone in your organization get on the same page about the desired outcomes and success metrics for your strategic programs and projects. This alignment will improve the likelihood that the projects you pursue will produce the desired outcomes.
Optimize Project Mix
Shibumi can help you do better analysis to select the right projects. Program and project leaders can enter business case information and resources and budget requests for their projects in Shibumi. Our Scenario Planner uses this data to tell you what happens to forecasted benefits, costs, and roadmap resources when different sets of initiatives are selected.
Standardize Your Approval Process
Maintain an organized approval process with transparent and relevant criteria and stage gates to improve decision-making and speed, so your business can reap the benefits of transformation more quickly.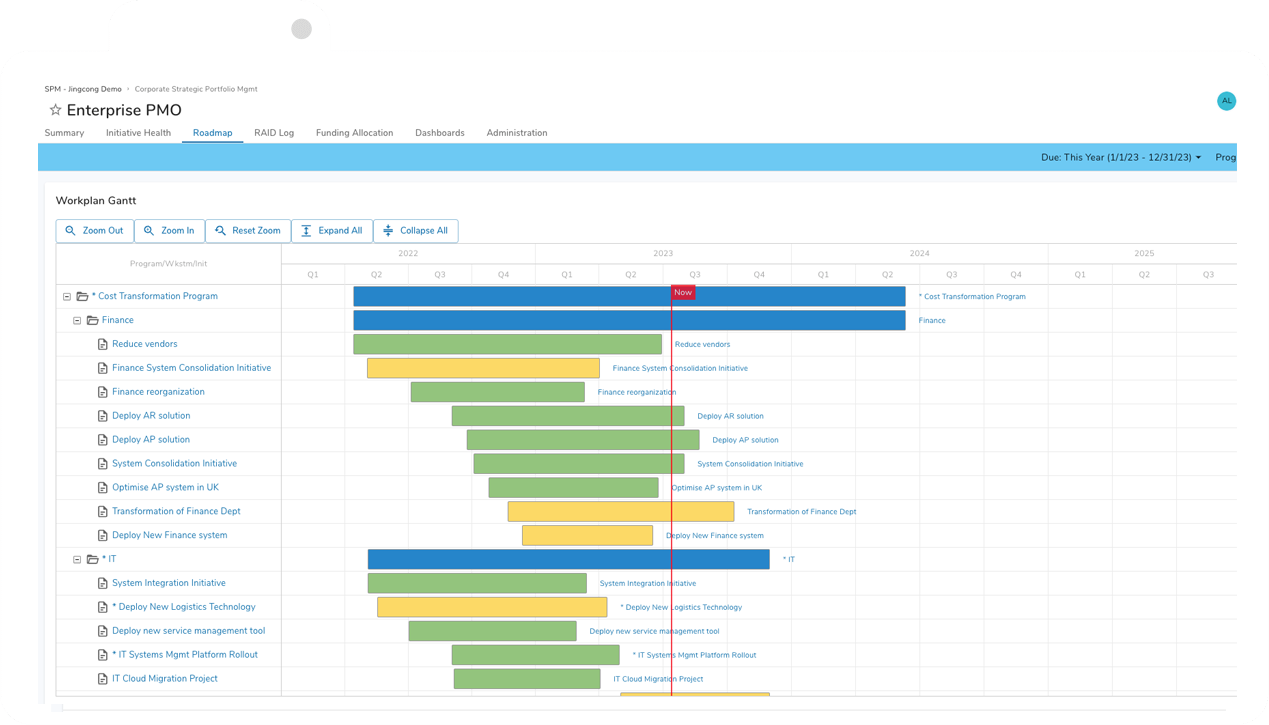 Manage Resources, Work Plans, Risks, and Issues
Your program and project teams can create detailed, interactive work plans and roadmaps in Shibumi — or Shibumi can integrate with your existing project management tools to update key data points in real time. EPMO leaders can quickly spot issues that hinder the achievement of strategic goals (e.g., a missed milestone with downstream implications) — so they can step in to address these issues before it's too late.
Measure Business Benefits
No more wrestling with spreadsheets to understand the benefits and value realized from projects. Shibumi automatically aggregates realized benefits from individual projects and programs to the portfolio level. Decision-makers gain clarity on what worked and what didn't and can make future investment decisions with confidence.
Key Capabilities of Shibumi for EPMOs
Portfolio Management

Process Improvement

Financial Restructuring

Resource Optimization

Governance

Progress Tracking

Goal, Metric and Milestone Identification

Benefits Measurement
See how Shibumi Supports Enterprise Project Management Offices
Shibumi can help EPMO leaders:
Manage people, budgets, and deadlines across projects
Overcome bottlenecks with visibility
Report on projects with sound data, delivered quickly
Eliminate manual tasks and maximize productivity
Measure success of each initiative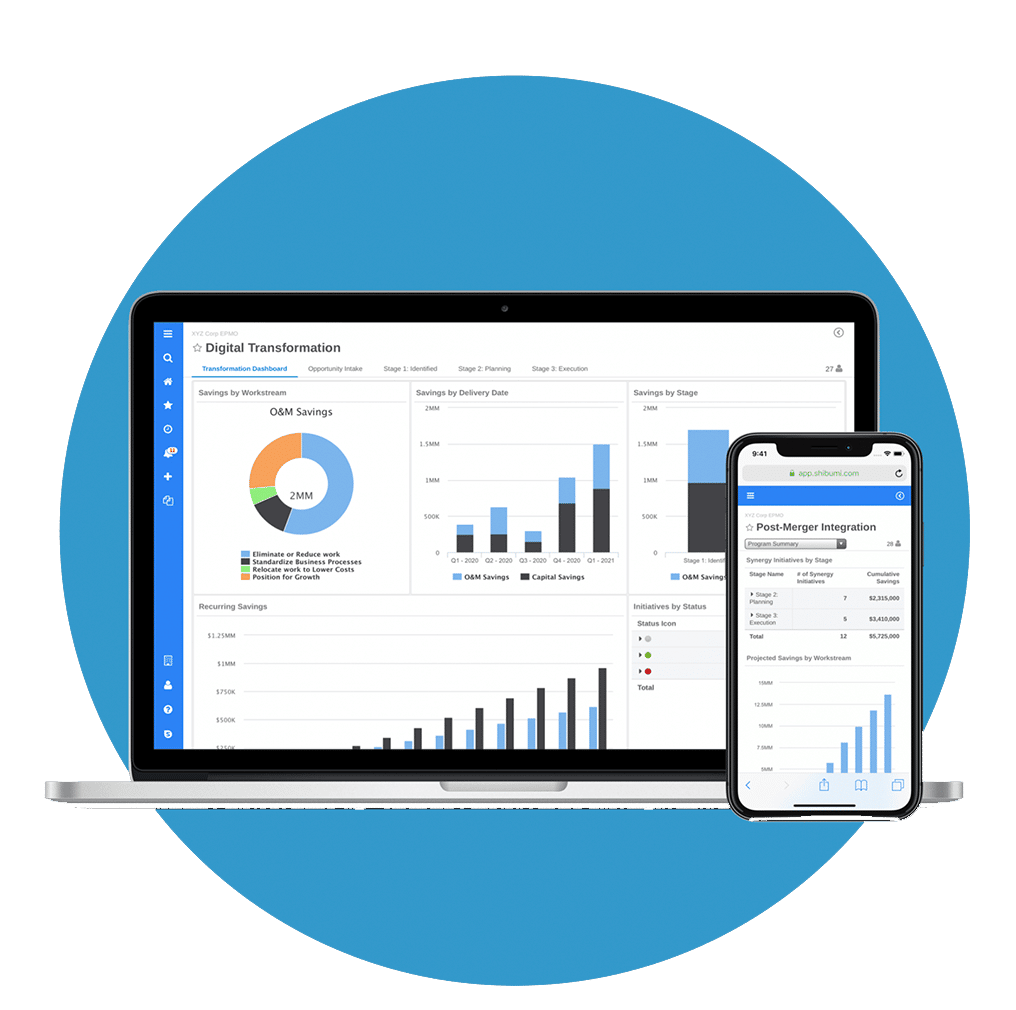 Achieve project success with next-level strategy and alignment.