ESG
Solutions
Increase the success rate of your environmental, social, and governance initiatives with a single platform for all your initiatives.
Apply the same degree of rigor and tracking to your ESG initiatives as to the rest of your strategic portfolio.
Measure any kind of impact
Shibumi was designed to support any KPI, financial or non-financial, from carbon footprint management to social responsibility metrics
See the full picture
Move siloed ESG data into the same platform as your strategic management initiatives for a complete, real-time view of the performance of your entire strategy portfolio.
Improve the ESG lifecycle
Source and rank ideas from across your organization. Monitor execution progress from a single dashboard so you can pivot or double down on what's working.
Shibumi makes it easy to see the material, measurable impact of our ESG initiatives–both financial and non-financial–just like we do for our other strategic programs.
Chief Strategy Officer, Fortune 500 Company
Maximize the Impact of Every ESG Initiative
Top ESG Use Cases on Shibumi Today Include:
ENVIRONMENTAL
Carbon Emissions
Recycling and Waste Management
Deforestation
SOCIAL
Social responsibility
Corporate diversity
Community investments
GOVERNANCE
Corporate risk management
Oversight and compliance processes
Business continuity

In Good Company
Shibumi supports 8 of the Top 10 Advisory firms and 80 Fortune 1000 businesses. Shibumi may already be in use within your company, having passed core security and IT clearances, making it easy to expand to ESG use cases.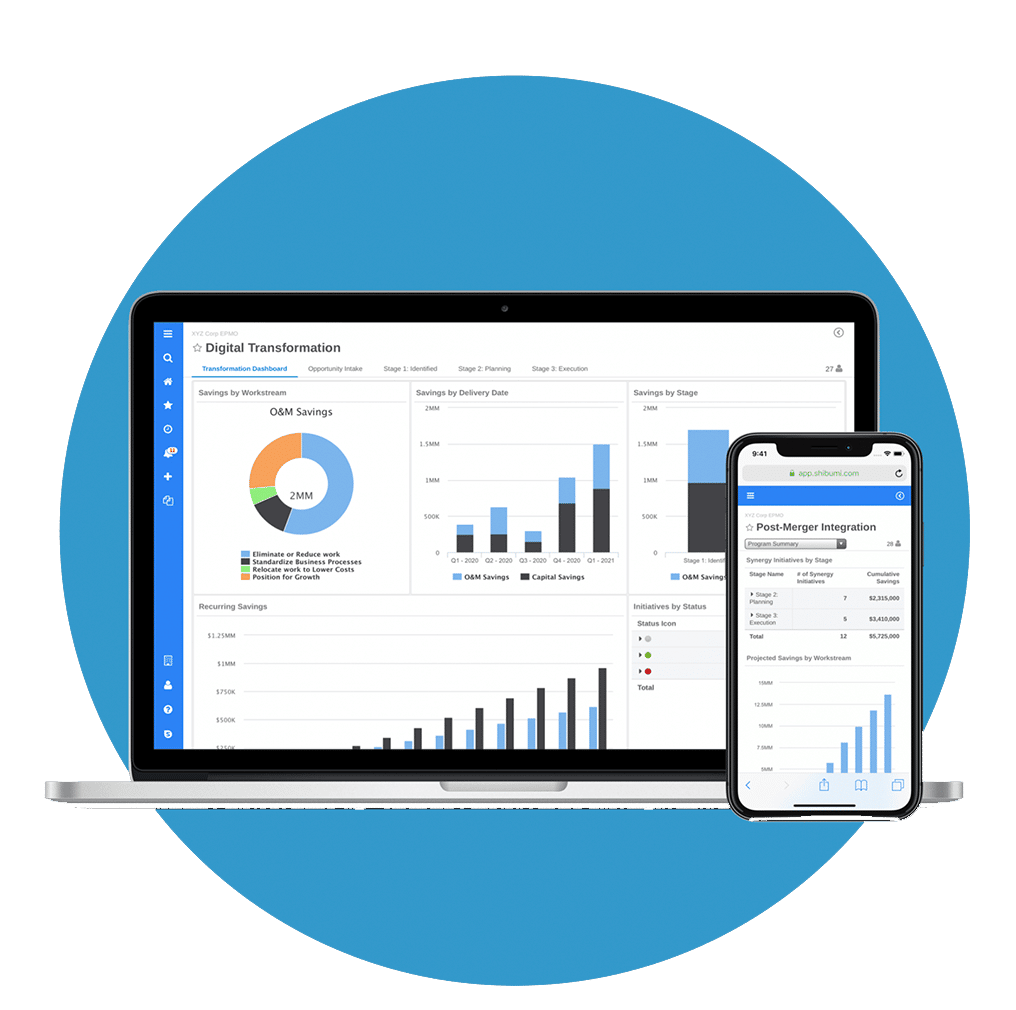 Ready to see how Shibumi can help ensure the success of your ESG initiatives? Request a demo today.
If Shibumi is already in use at your company, contact your client representative to see a demo of the ESG use case.