shibumi(渋み) (noun) shi-bu-mi
A state of effortless perfection achieved through a cycle of refinement and understanding that frees one from stress and anxiety when faced with an obstacle.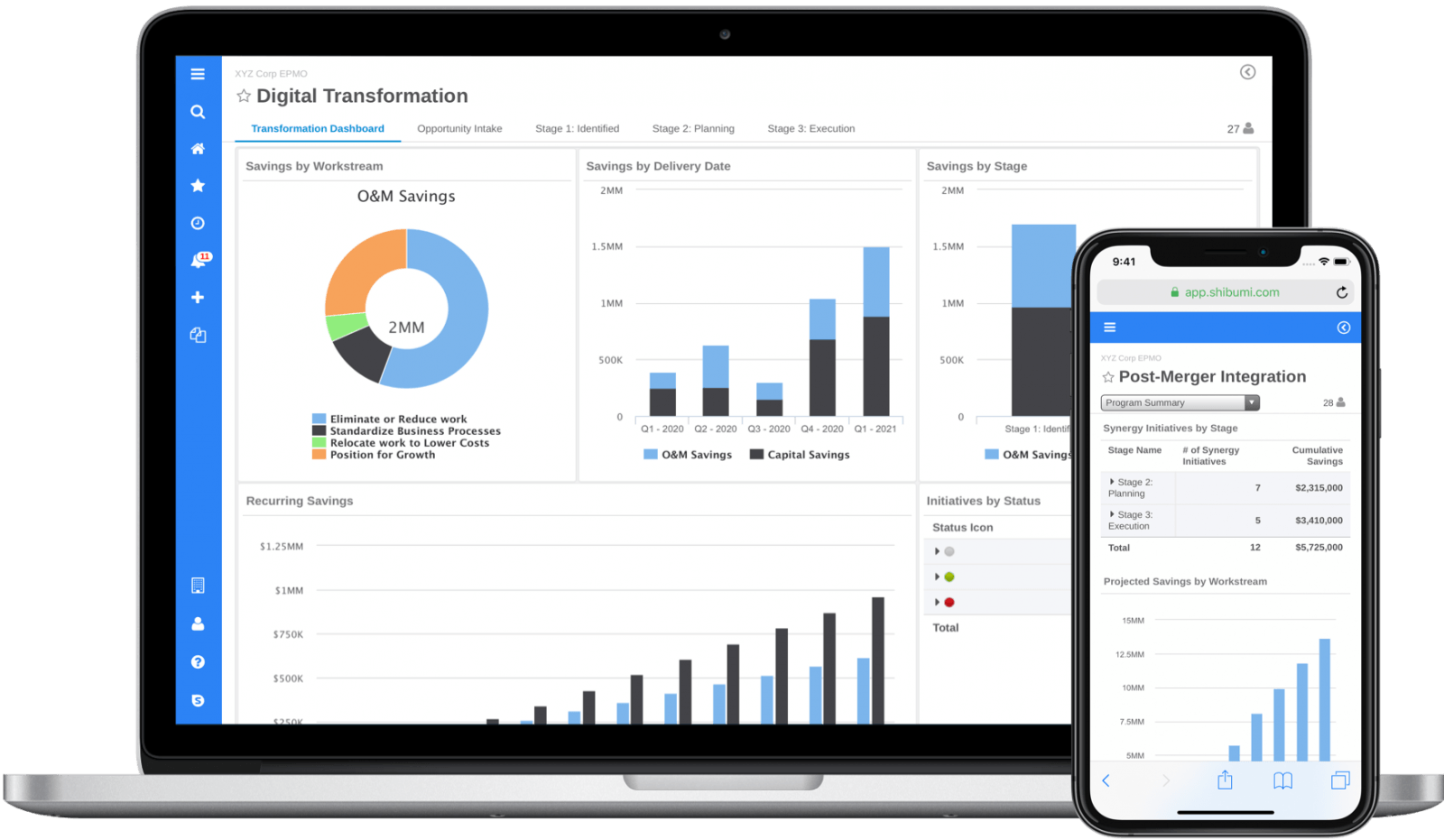 Shibumi was founded in 2011 by a team of experienced technology executives who saw a gap in existing technologies for managing complex, strategic programs.
They saw critical programs managed with spreadsheets and slide templates, burying program teams in low-value process work and hiding true priorities in complexity.
They also saw project and portfolio management tools tracking milestones, schedule and budget, but without the flexibility needed to manage execution against true, enterprise-scale business goals – such as revenue, expenses, working capital and market share.
Our mission is to close that gap: 
Empower businesses to simplify execution, reduce risk, maximize results and reach their most strategic objectives.
Contact Us
Headquartered outside New York City, Shibumi has major offices in San Francisco, Detroit, London and Sydney.
Contact Shibumi
For 24-hour urgent support, please call:
UK: +44 1224085297
Germany: +49 8921094331
AUS: +61 272019425
US: +1 (248) 970-0004
For other support questions, please email:
[email protected] or contact your account team.
To speak with sales please email [email protected].
Phone
+1 (855) SHIBUMI
+1 (248) 970-0004
Mailing Address
50 Washington Street Suite 302E
Norwalk, CT 06854 USA