Make Operational Excellence a Competitive Advantage
Companies with peak operational excellence have 25 percent higher growth and 75 percent higher productivity than laggards (HBR). Give your organization an edge with Shibumi, a powerful platform for driving operational excellence programs from ideation to benefits realization.
Shibumi Helps Operational Excellence Leaders
Drive Organizational Alignment
Define focus areas, outcomes, and success metrics for your operational excellence programs. Then develop and execute initiatives aligned with your objectives.
Improve Operational Efficiency
Manage the full lifecycle of every initiative designed to help you hit operational performance targets. Access real-time data to support decision-making and drive results. 
Measure Value and Drive Continuous Improvement
Measure and accelerate value realization from your operational excellence and continuous improvement initiatives. Capture learnings to drive continuous improvement.
What Operational Excellence Leaders Can Do with Shibumi

Operationalize Your Strategy and Drive Alignment
To drive a culture of operational excellence, you need to operationalize your strategy across various business units and departments. In Shibumi, you can define the focus areas, outcomes, and success metrics for your operational excellence program and then align specific initiatives to the overall strategy.
Generate More Operational Improvement Ideas
Harness the ingenuity of your workforce and encourage those closest to the problems to develop innovative solutions to improve operations. Shibumi helps you quickly gather and evaluate operational improvement ideas from all corners of your organization.
Build and Manage Business Cases for Operational Improvement Initiatives
Use Shibumi to build and manage financial business cases for potential initiatives and new investments so that leaders can make better, fact-based decisions. Shibumi will use the business case information to automatically report on benefits and value realized from completed initiatives.
Apply Governance and Structure to Your Improvement Projects
In Shibumi, you can build and enforce your desired approval process with stage gates and share your decision-making criteria with all program participants. Further, standardize the way workstreams and initiatives are recorded, evaluated, executed, and reported.
Optimize Execution with Real-Time Performance Data
Shibumi provides timely and accurate data on the status and performance of each initiative and how groups of initiatives contribute to desired outcomes at the corporate level. With this information in hand, it's much easier for operational excellence teams to hold initiative leaders accountable for results and reward employees who contributed to successful projects.
Measure Value Created From Your Operational Improvement Initiatives
Use accurate data to validate whether target operational performance outcomes and objectives have been achieved. Shibumi automatically calculates the value realized from improvement initiatives as they are completed — based on business case information defined in Shibumi.
Common Operational Excellence Methodologies Shibumi Supports

OKRs

Six Sigma

Lean

Agile

Kaizen

Hoshin Kanri

Total Quality Management (TCM)

Business Process Management
See How Shibumi Supports Operational Excellence
Shibumi can help Operational Excellence leaders:
Apply governance to their operational excellence initiatives
Improve organizational buy-in and employee engagement
Generate more high-impact improvement ideas from their workforce
Deliver greater benefits from each initiative
Track and aggregate program data for C-level reporting
Measure value created through each and all initiatives
With Shibumi, everyone gets full visibility into what's on their table and they can understand the reasons for prioritization. They can also see that when initiatives go forward in the lifecycle, that they're actually creating benefits and achieving their targets.
Kaisa Hänninen
Neste Excellence Manager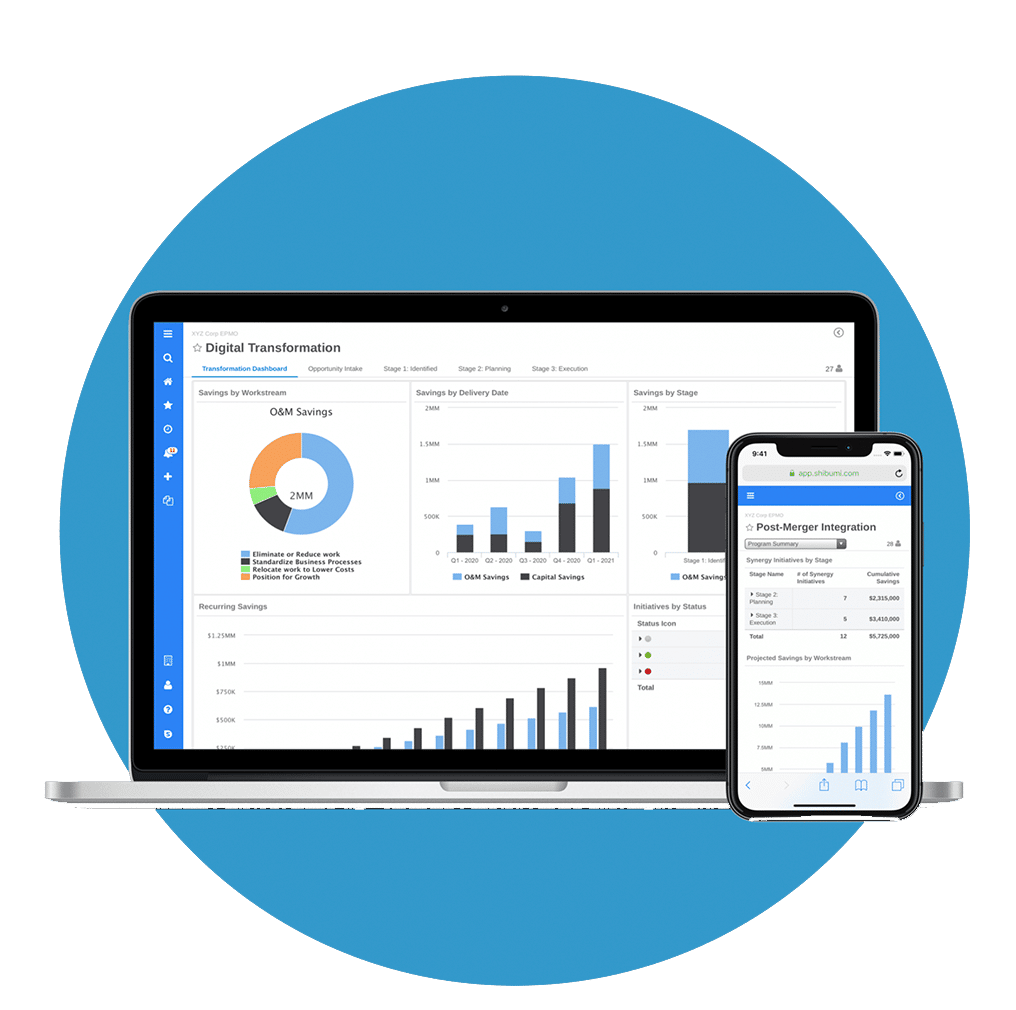 Make your organization known for its operational excellence.